Audius cryptocurrency (AUDIO) is the token of the streaming blockchain platform of the same name for musicians, which provides network security, access to exclusive features and public management. Musicians can use it to create their own fan tokens.
Audius is a decentralized music streaming platform based on Blockchain technology. The main goal of the project is to give artists more control over their compositions. By uploading content to Audius, a participant gets the right to create and use unchangeable recordings. At the same time, each of them is protected by a protective system of nodes.
The platform allows you to monetize recordings, build a fanbase, and share with the world without the need to sign contracts. Recently the platform had integration with TikTok, and now the authors of Content have the ability to transfer their tracks to TikTok, where users can use them to create short videos.
With Audius, musicians interact directly with their audiences because the content belongs to the artists themselves, not to publishers or intermediaries. The same applies to the monetization of creativity. As a result, artists choose their own distribution model and the amount of payment charged to fans.
It is worth noting that an important feature of the project is the revenue distribution system. It is noteworthy, but according to the founders, they do not pretend to profit from the performers. As a result, according to calculations, the musician will receive about 90% of the payments of fans. The remaining 10% will go to the investors involved in AUDIO stacking.
AUDIO is an ERC-20 token that also serves as an Audius control token. Owners can place their AUDIO to secure the network, participate in Audius management and access exclusive content.
Introduction
Music creation and distribution technologies have changed dramatically over the past few decades. It no longer requires a team of producers and sound directors to create tracks. Music distribution no longer requires factories to produce physical media or logistics services to deliver records to stores. Music platforms have made it possible for artists to distribute their creations themselves.
The decentralized Audios site was developed from the ground up as a streaming music hosting platform. It connects musicians and their fans by opening up modern ways of interaction, such as fan tokens and monetization.
What is Audius?
Audius is a Layer 2 blockchain protocol originally built on the Ethereum spin-off network called POA Network. Due to the growing demand for streaming content, Audius has had difficulty scaling and decided to migrate its content management system to the Solana blockchain in 2020 to improve performance. But its native cryptocurrency, AUDIO, remains on the Ethereum blockchain.
AUDIO is an ERC-20 management token that helps stakeholders vote on proposals related to changes and upgrades to the network. They can also unlock exclusive features by betting on AUDIO coins.
Features and components of the technology:
These are utilitarian tokens that power the ecosystem. They incentivize ecosystem members to maintain security and be active on the service.
This is where user tracks are hosted and owners manage and grant access permissions.
A structured list of all nodes. Each piece of content is linked to nodes and creators.
An interface to find information from the node registry in the ecosystem.
Users can use it to make their own suggestions for changes in the Audius protocol or vote on someone else's suggestions.
Thus, the development of the ecosystem depends on the community in many aspects. All files distributed through the platform must always be highly accessible, decentralized and independently verified. Hence three user groups: musicians (who share metadata), fans (who listen to tracks), and node operators (who are responsible for the validity transactions in the protocol).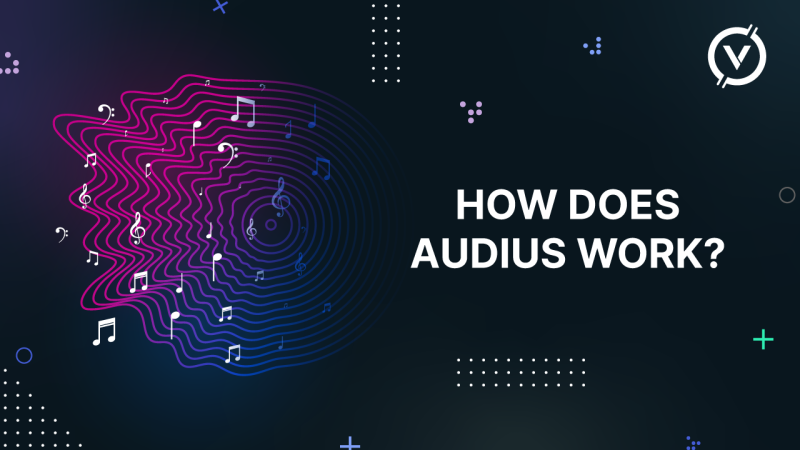 The platform offers its users the ability to record sound of very high quality. Audius offers crystal clear streaming at 320 kbps.
The developers claim to offer a higher quality sound than any free music platform.
In addition to this, perhaps one of the most important features of the platform is its resistance to censorship.
According to statements made, user content is not censored or deleted in any way.
Unlike traditional music industry channels, Audius doesn't pay artists based only on the number of times they listen to their tracks.
It also takes into account artists' activity on the platform, how they interact with fans, and overall user engagement.
In addition, with Audios, artists can create immutable recordings for their creative work, protected by a decentralized network of node operators. Users can unlock premium features for controlled interactions using AUDIO's own platform token.
What is AUDIO?
AUDIO is a native cryptocurrency of the project, which supports the protocol and the work of Audius. In general, it performs three main functions in the system:
provides protection for the network;

is used as a control token, where 1 coin equals 1 vote;

provides access to service features and content.
The AUDIO coin is based on the generalized ERC-20 protocol.
The total supply is 1 billion coins, but further issuance is not limited.
Pros and cons of cryptocurrency
The main advantages are:
A public thriving cryptoproject community;

Wide opportunities for streaming music content, along with a number of social features;

Proven market relevance;

Support of non-interchangeable (NFT) tokens created by the author or performer of the work;

Strong leadership in the segment of Blockchain platforms providing similar services.
Among the minuses or disadvantages
That make you think twice before investing in AUDIO are its unlimited issuance,

High level of competition from Google Play Music, Amazon Music HD, and other centralized industry favorites.
Performers' tokens
Audius provides a direct mechanism for artists to better engage with their community through the distribution of artist tokens. Artists directing their tokens through Audius benefit from a customized form of distribution unique to the artist's discography.
Tokens for performers are earned by fans based on how the performer sees fit, using the data and interaction mechanisms initially available in the protocol. Artists can use their token to restrict access to token-limited content, such as unreleased tracks and exclusive mix contests.
Users with a certain amount of AUDIO in their Audius wallet can unlock 4 VIP levels to enjoy additional benefits. The more AUDIO, the higher the VIP level. After reaching the minimum threshold for VIP level, users can earn a profile badge that grants access to new features as soon as they appear. The requirements and benefits of each level can be changed through community management.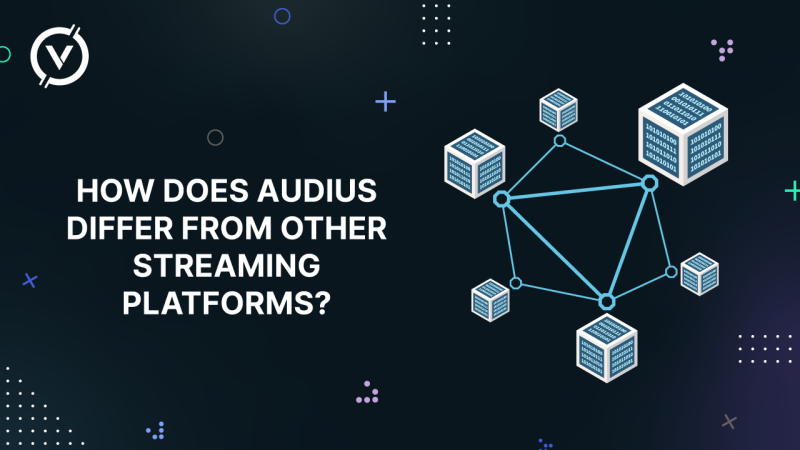 Of course, the key difference between Audius and other platforms is the use of Blockchain technology and decentralization of the service.
As a consequence, the authors get an opportunity to share their creativity without losing the rights to it.
It is worth noting that an important feature of the project is the revenue distribution system.
It is noteworthy, but according to the founders, they do not pretend to profit from the performers.
As a result, according to calculations, the musician will receive about 90% of the payments of fans. The remaining 10% will go to the investors involved in AUDIO stacking. To better understand how much this is, we should compare AUDIO with classic streaming services, where the author's share of profits is about 12%.
The Audius platform boasts better sound quality than Spotify, and the open-source nature of the platform allows the community to create new features as needed.
Audius also demonstrates the ability to help artists develop their fan base and community. It is the first music streaming platform to partner with TikTok, a social media platform for streaming videos. This partnership allows TikTok users to directly add songs from the Audius platform to their videos.
Apart from TikTok, Audius has also integrated with the blockchain game DeFi Land in the form of an FM radio tower in the game's meta universe, which can help promote musicians.
In addition to music celebrities, the platform also contracts with other major partners. Audius recently announced a joint project with the popular Solana wallet and Phantom browser extension that allows users to place Solana NFT collectibles on their profile.
Final thoughts
It's hard to imagine the Audius token becoming something like bitcoin. It is not a token that will bring you much personal benefit. However, AUDIO and Audius tokens can play an important role in investing in emerging performers.
It is clear, based on the platform's recent partnership with TikTok, that Audius is likely to play an important role in music streaming. Even though it has competitors, they all have a slightly different perspective on music and blockchain.