Introduction
Anyone who has been following crypto lately can talk about the popularity of Chainlink (LINK). This popularity stems from many different sources, including the firm's unique business model. Unlike many other projects nowadays, Chainlink does not seek to compete with other cryptocurrencies. Instead, the platform wants to grow the entire sector with its unique protocols.
ChainLink (LINK) is a blockchain platform that facilitates collaboration between suppliers and consumers. Thanks to the project, the traditional economic segment can take full advantage of smart contracts.
The LINK cryptocurrency appeared in 2017, so investors are just beginning to pay attention to it. Let's take a look at the features, benefits and prospects of the technology.
What is Chainlink?
Chainlink is trying to fix one of the biggest problems facing the blockchain sector - how to transmit information to and from the blockchain. Traditionally, this task has been performed by sensors known as oracles. Oracles can be configured to monitor almost anything. There are oracles that track the weather, sports scores, account balances, and stock prices, to name a few.
In other words, the Chanelink platform acts as an intermediary between external data and smart contracts. The use of the technology should eliminate inaccuracies and common reporting errors.
The project is being developed and optimized by SmartContract, with programmers focusing on working with smart contracts, in particular on improving them and solving problems that may arise when interacting with external data. The CnainLink project is one solution to this problem.
So what exactly makes Chainlink decentralized?
First we have to understand what a centralized oracle is. It's not hard to guess - it's the only provider of external information for the smart contract. It is only one source. This can cause a huge problem.
What if this single oracle is providing false or incorrect data?
All systems that rely on it will fail. This problem is often called the "oracle problem," and it is what Chainlink is trying to solve.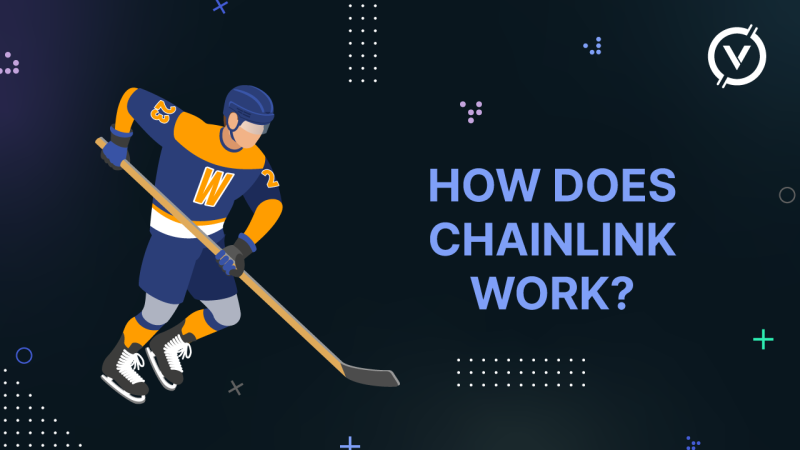 Chainlink uses a network of nodes in an attempt to make the data provided by smart contracts as reliable and trustworthy as possible.
Let's say that tomorrow is the world hockey championship between Germany and Belgium.
Two friends are rooting for different teams and make a bet between them. They create a smart contract and connect it via API to a reliable sports resource. Both fans transfer the amount they wagered to the smart contract.
A condition is created, if Belgium wins the money goes to fan A, if Germany wins to fan B. In this case they can additionally connect some bank or CoinMarketCap online resource to the smart contract so that the digital assets are automatically converted into fiat and sent to the winner's account.
There are tens of thousands of such examples. Bitcoin and Etherium can be used, banking systems, exchange APIs and many other resources can be connected to them.
The ChainLink platform consists of two levels:
On-chain, which selects oracles according to the requirements of smart contracts.

Off-chain is a subnet that consists of oracle nodes that extract information from third-party resources. Oracles meet the requirements set by the metrics and function independently of each other.
Oracles free companies from traditional data sharing and contracting. ChainLink implements all of this with blockchain, while providing increased security.
So what does this have to do with LINK?
Well, the smart contracts that require data pay the Chainlink node operators in LINK in exchange for their services. And the price is set by the node operators based on market conditions for that data.
The node operators also bid on the network to make sure there is long-term support for the project. Similar to Bitcoin's crypto-economic model, Chainlink node operators are motivated to operate reliably rather than act maliciously.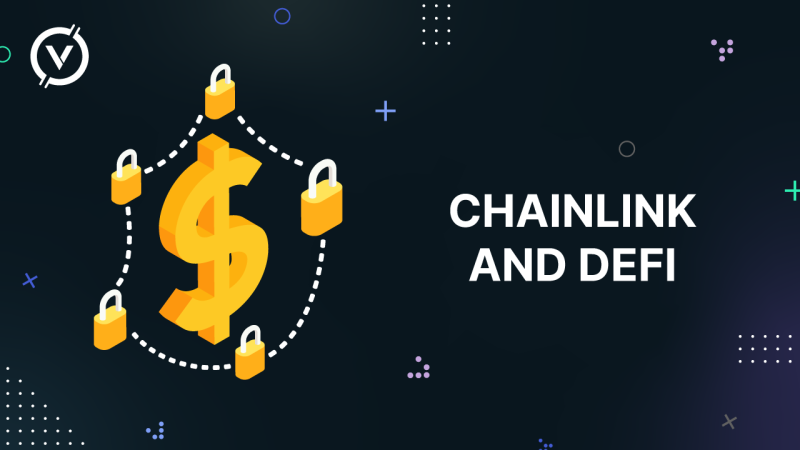 Chainlink oracles are widely used in DeFi applications. Most of them need data from the outside world, which is what oracles are used for.
Since high quality oracles are difficult to create, the Chainlink product is popular in decentralized finance.
However, practice shows that using one product, however effective, is risky.
That is, if too many projects are connected to Chainlink, and something happens to the company for some reason, everyone can lose access to data.
DeFi companies turned to Chainlink after the February attacks on bZx, when a hacker twice exploited a protocol vulnerability, tricked the oracle and withdrew almost $1 million.
The attacker was then able to manipulate asset prices and withdraw funds because the platform used the Kyber network as a single oracle.
Chainlink uses a decentralized oracle network. In this case, a hacker cannot repeat an attack similar to the bZx case - manipulating a single oracle will not have a significant impact on the end result of the transaction. Chainlink's decentralized oracle network makes it possible to significantly expand the functionality of DeFi smart contracts, increase the variety of products offered, and make the market more attractive for regulated players to participate.
Link cryptocurrency review
LINK is an ERC-20 token built on the Ethereum blockchain. It can be bought for fiat currency or cryptocurrencies. CainLink cryptocurrency cannot be mined, but you shouldn't have any problems storing coins. The token is based on ether, so you can keep Link on any wallet that supports ETH.
At the beginning of the year, the token showed growth of almost 150% - in mid-January 2021, it was trading around $21. In May, it peaked at $52.2, but then the price began to decline along with the fall of the entire crypto market.
Because Link is a service token, its price is highly dependent on project development. Analysts note that ChainLink oracles are in increasing demand, which could have a positive effect on the value of the coin. With the bull market, it could reach $38 (although back in November Link's forecast was from $58 to $70).
Wallinvestor notes that Link cryptocurrency is worth considering as a long-term investment. Based on its own forecasts and technical analysis, the service believes the price of the coin could rise to $98 by 2026.
LINK does not have its own blockchain. It exists in the form of a token on the Ethereum blockchain. LINK coins are issued according to the ERC-20 standard. Therefore, any wallet that supports this standard can be used as ChainLink cryptocurrency storage.
Try to store large amounts of cryptocurrency assets on cold wallets, as they provide the highest level of security. Online wallets can be used for quick and easy transactions. For traders, it is more convenient to use exchange accounts. But we do not recommend storing large sums this way, because exchanges are vulnerable to hacker attacks.
Advantages and disadvantages of ChainLink
The main advantages of ChainLink are:
The network has blockchain and smart contracts functions, while remaining decentralized.

All information that comes from the outside is carefully checked for accuracy.

Oracles are intermediaries that guarantee security and reliability, and are used to carry out transactions.

The system pays for the execution of transactions in LINK coins.

High speed of network transactions.
But it is also worth keeping in mind the disadvantages:
Blockchain solves problems in a rather narrow segment of smart contracts, which may hinder the scalability of the project. In other words, faulty transactions are irreversible, so no one will get your money back.

Increasing the number of transactions increases the possibility of failures. No one can know the consequences of even minor overloads.

Low speed of development of the project itself. It is unknown how long it will take to develop a real working solution affecting the execution of financial transactions. Especially since there is no official roadmap to follow. And the company only recently released a white paper in April 2021.
Final thoughts
In fact, Chainlink has now become the industry standard in decentralized oracles and a monopolist in this niche. The project is quite promising, as its oracles are widely used in DeFi applications. And the field of decentralized finance, in turn, is also getting bigger. In addition, ChainLink cooperates with the traditional world of financial services as well.