Beginning
In the present article, we are going to look into the concept of blockchain. It will help us grasp its basic features as well as understand that everyone has equality of dealing with blockchain.
The first notions concerning blockchain are considered to appear about the beginning of the 20th century. At that time, however, it was not as popular as it is now. It was a matter of concern until 2009 when Bitcoin was developed. It allowed blockchain to get more attention.
Everybody knows that there has been a lot of concerted effort to find the creator of Bitcoin. It has been discovered that the creator of Bitcoin is a person or even a group of people. They are known under the name Satoshi Nakamoto. Sure, people and companies try to seek creators out, but at the present time it is impossible. The creator is shrouded in mystery nowadays.
Although we have not discovered yet who the creator is, we cannot deny that Bitcoin is one of the world's wonders and it has affected the whole world of finance. Let's set out the impacts of it in our article.
The name 'cryptocurrency' has stuck in our minds as a constantly developing and growing space. It is significant to find out the rules of its functioning and work. It will be useful in case of any potential issues. Having no necessity regarding trust and security, which is too expensive, any blockchain offers enough efficiency. It is certainly that the decentralized network can be considered a transparent database: it is seen for every who takes part in it.
What we know for sure is that almost all blockchains are distributed ledgers. Their main aim is to monitor, keep data and protect digital data with the help of cryptography. It is not only a set piece in the sphere of cryptocurrencies, but also a marvelous feature of any other industry and direction because of its decentralized and secure itself.
Consequently, the possibility of making a distributed yet unified record arises in this situation. Thanks to it, various organizations get a lot of chances for greater functioning as well as secure use. Nowadays it can be found in such spheres as charity, supply chain and, additionally, healthcare). Let's have a look at a charity point.
What is charity?
Some of the supreme issues charitable organizations in the whole world face are the lack of correct management, transparency of operations, not enough governance or doing it in an incorrect way.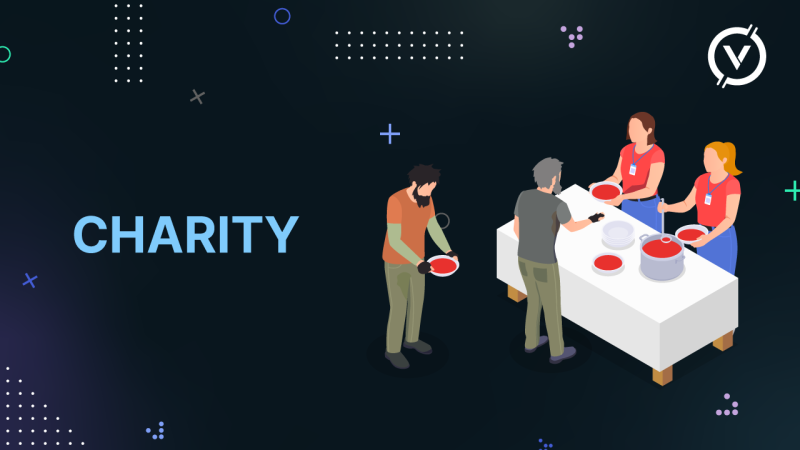 Blockchain technologies are supposed to solve the mentioned problems. Moreover, Blockchain will help to manage funds of such organizations.
As regards one example of the mixture of blockchain technology and charity, this is the BCF (the Blockchain Charity Foundation). It is a really great example of integration.
The BCF is a non-profit organization. Its main goals are to solve inequality problems, overcome and stop poverty, and set philanthropic principles on our planet.
Supply chain
It is not a secret that supply chain networks are full of a great number of issues. It is often connected with the problem of transparency and efficiency. The matter is that we have management systems that highly depend on trust.
Consequently, giving enough correlation between the organizations and parties is impossible, unfortunately. With the help of Blockchain technology, it becomes easy to monitor the process of making as well as sharing information in a supply chain network. If you and your company need to have secure and safe keeping data, be sure of original goods, transparent payments, please, pay attention to a distributed database.
Royalty payments
A pleasant and enjoyable experience of using Blockchain technology can be come across in the world of music, literature and video creators. They are often treated unfair. For instance, these people and companies are often not given due money for their work. From time to time they notice the lack of digital piracy and unfair relationships with third-party agencies.
Nevertheless, all of these problems can be avoided by simply creating a platform. The platform will allow talented people to experience immutable and transparent keeping data of the people renting, purchasing and using their created staff. This platform can put all payments via smart contracts.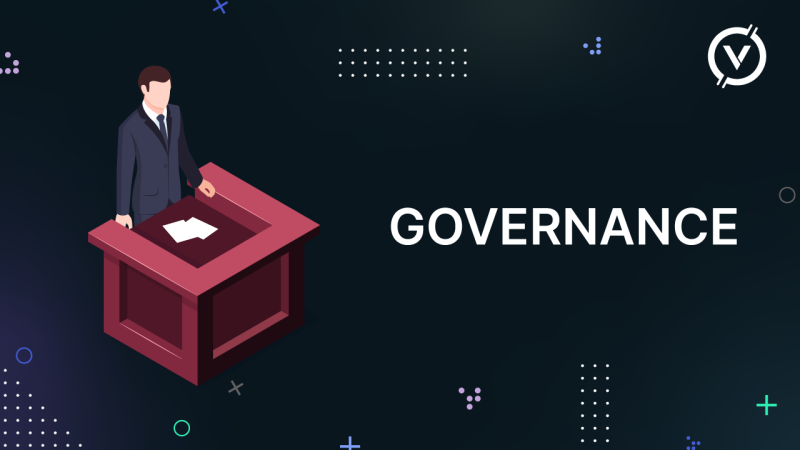 Every sector can do nicely if it is connected with Blockchain technology. This method will affect managing networks, fulfilling fair and quick operations. Of course, it will make great improvements in the sphere of governance.
There are also some systems that are based on Blockchain. They can help eliminate voting fraud and the necessity for trust in the case of elections and various processes in every country.
Blockchain technology will definitely help to avoid corruption, enhancing information integration as well as traceability in a valuations of steps, beginning from tax base to financial aid distributions.
Healthcare
There is nothing else more important for discussion than speaking about the healthcare sphere. In this sphere, unfortunately, such issues as information errors, bureaucracy, and operational bottlenecks can be found. What is the purpose of Blockchain here? It is possible to monitor drugs via the supply chain. Moreover, it is easy to keep information about every patient.
It would be nice if blockchain is used for hospitals because hospitals are attacked by hackers because of a lot of information that they keep. There is a great necessity in using blockchain in order to keep digital health records. In this case every patient will have private information about their health and it will be very accurate.
Payment solutions and dApps
Before we make our move, let's speak about payment solutions and dApps. To begin with, it is a well-known fact that it is very easy to send money to whoever you want with the help of blockchain technology.
Firstly, we can say that it is very efficient. Secondly, it is very cheap, quick and comfortable compared to centralized banks.
Additionally, we should mention that it is impossible to give customers control over their information.
A second problem is that people can simply not get fees for taking part in this process.
They can be deceived. Please, notice that dApps (also known as Blockchain-based decentralized applications) offer the opportunity of experiencing reduced fees, better incentives, as well as bigger transaction efficiency. It also becomes possible to send and get digital money.
Internet of Things (IoT)
What do you know about IoT? Yes, it is the Internet of Things. Along with Blockchain they make a perfect match. Blockchain is decentralized technology and IoT networks are usually used in order to gather information from resources that are scattered apart.
With the help of Blockchain, it becomes easy and comfortable to have an immutable and transparent ledger of IoT gadgets. It also regards the information that they gather and interconnection. We can say for sure that machine-to-machine (M2M) transactions have become ideal. A great number of firms put a lot of funds into a blockchain-powered IoT network.
To be continued…
Blockchain is a distributed ledger technology. Its greatest power is the ability to provide security, transparency, accountability, and efficiency for different organizations and companies. There is no necessity of trust, consequently. The attention is paid to privacy and efficiency thanks to Blockchain.
It becomes easy for customers to make peer-to-peer transactions. There is no need for worries. Without any doubt, it is impossible to make a joke of blockchain technology and cryptocurrency integration. The matter is that this integration was changing, is changing and will be changing the world in all possible directions. What is the best sphere to use blockchain technology in, to your mind?